Paris is one of my favorite cities to visit! No matter how many times you go or how long you stay, there is always more to see! Remember these tips the next time you jet set to Grand Paris, and you will be sure to have an affordable visit of a lifetime!
The most important piece of advice I can give is to plan your stay in advance! The most costly part with be where you stay. If you plan at least a few weeks in advance, you can get a better deal on a hostel or Airbnb apartment. Also, plan accordingly on how to get there. Since Paris is so centrally located in Europe, you should have an easy and affordable way to get there from most main cities. I have taken trains and coach buses and they have been very inexpensive and pleasant. Taking MegaBus or IDbus is not the most stylish way to arrive in one of the chicest cities in the world, but you will be thankful for the euros you saved! The long ride can be a great time to map out what sights you will hit first!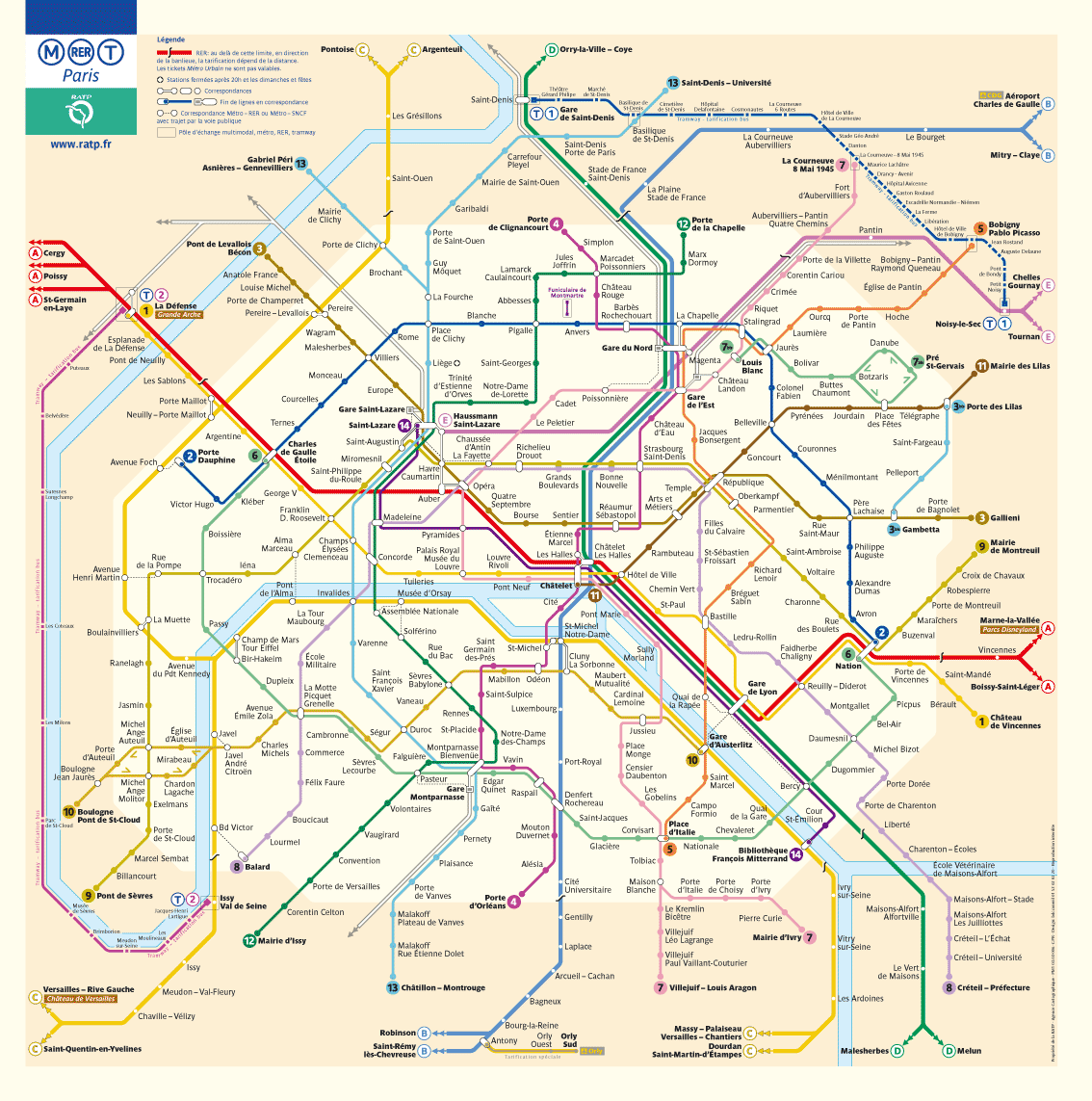 A necessity is a metro map! They are very cheap or you can find them online and bring one with you. The metro is a cheap way to travel though the large city; it may be difficult at first, but you will get the hang of it! Just remember, one ticket is good for a single trip, so as long as you do not leave the metro station, you can continue to switch trains until you figure out where you need to be! Buy the book of 10 tickets and get a reduced fare per ride. Do not be intimidated by the metro! It really is a great asset to seeing the city and can save you lots of time and foot pain!
Now to the best part- the sights! A great time to plan a trip is during the first Sunday of every month. All the museums (and Paris has plenty) are FREE- as in the best price! This deal is for anyone, so it is a great time to go with a group or the family! If you are not there during the first Sunday, then utilize your student VISA. With it you can get into almost every monument for a reduced price or for free! Main attractions that are free include :
T

he Panthéon: Visit the tombs of Voltaire, Victor Hugo and the Curies, along with many of the country's other great thinkers.

The Louve: Hang out with Mona Lisa, or decipher Hammurabi's code. You can't go wrong spending a few hours in the vast labyrinth that is the museum!

The Bridges: See the city like a local and

walk over one of Paris' 37 bridges across the Seine River!
Notre Dame de Paris: One of my favorite places in the city! Go inside and see the beautiful rose windows and gothic architecture. Then head up the spiral staircases to glimpse the stunning view of the city alongside the famous gargoyles of the cathedral. The entrance into the cathedral is free to all and can be entered through the front; on the side of the building is where you can enter to go to the terrace- this is free with a student VISA!
Don't forget the breathtaking views from the Eiffel Tower! You will have to pay to get into this monument, but it is worth the cost! You can get a reduced price by taking the stairs up to the second level, and a further discount for being a student! Then you will have to pay a standard fee to get to the tippy top! It is a priceless view and something you will not regret!
When it comes to food, Paris is rather costly. Do not be surprised to spend between 15-20 euros per meal if you dine out. The food is definitely something to enjoy, but if you are looking to save on food, make some meals yourself. Bakeries offer fresh delicious breads and pastries for very little. Stop by a market and grab some standard French staples to go with it, such as cheese, escargot, and wine! End your night with a cr
êpe, I recommend with nutella and banana!
Finally, you must see the "city of lights" in action! Paris at night is a sight like nothing you have seen before! Each monument lit up in various colors and the shimmering sight of the Eiffel Tower, which sparkles at the top of each hour is something you can't miss!
So don't forget your student VISA or your camera, because your trip will be one you will want to relive many times over!